The distinctive odor is added to natural gas so you can detect even the smallest amount which might escape. It smells bad...but that's good! Natural gas has no odor of its own. Everyone should be able to recognize our built-in safety signal.
Natural Gas is Non-Toxic
It does not contain carbon monoxide. However, when burning any fuel, carbon monoxide can be produced by lack of air, improperly working appliances or poor venting conditions. As a basic precaution, be sure that ventilation is always in working condition.
Natural Gas Provides Comfort and Convenience
Whether you use it for cooking, to heat water, dry clothes, or to heat your house, natural gas provides the comfort and convenience you are looking for. Gas is dependable and has an outstanding safety record.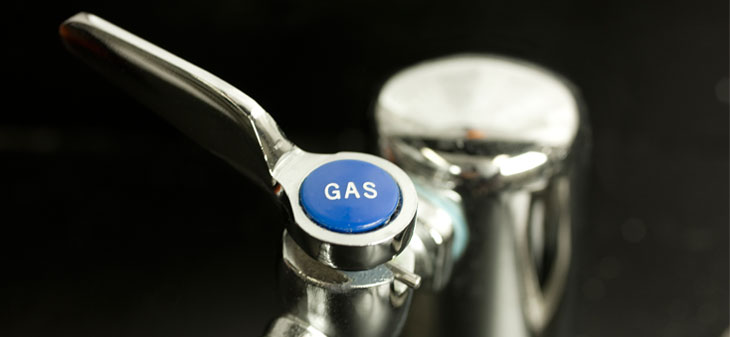 If you Ever Detect Faint Whiffs of this Odor
Investigate. If possible " follow your nose" to the source. It may be only a pilot light that's out, or a burner valve partially turned on... something easily and safely corrected. If the source of the gas cannot be located or if the odor persists, call us for assistance.
If you smell this odor rising intensely - or it seems to be everywhere: